CUSTOMER SATISFACTION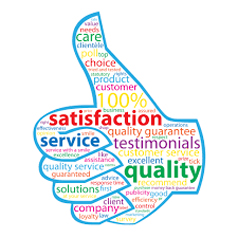 Has your tenancy ended or are you simply moving to a new home?  All you want on your mind is starting a new life in a new home. This is not a time to have petty squabbles with your current landlord on something as simple as leaving the home as clean as you got it. Usually you have a very short time to leave and that is why you will need professional end of tenancy cleaning services in Southampton.
We say professional because that is what you deserve. If you are the kind of person that depends on service providers who have only quality services, then we are the ones for you. Let's take a closer look at what we offer in our End of Tenancy Cleaning services.
Do you want a more specific rundown of the places we clean for you?
We take care of:
The kitchen (including the oven!)
The Bathroom (leaving the chrome sparkling)
The Bedrooms
The Hallways
The utility room
Reception rooms
Dining rooms
Anywhere else required